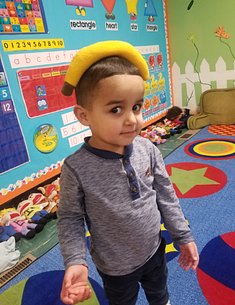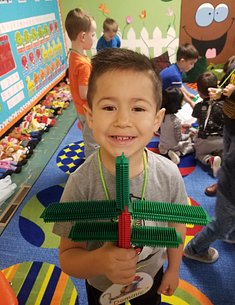 " I enrolled my daughter, Victoria, at Kiddie Korner to help her get prepared for the transition to All Day Kindergarten. She has loved it and I know she is ready! (Even though I'm not. ) She has really enjoyed the teachers, class mates, art projects, monthly field trips and having me be parent helper in the class. -Cindy Rodriguez
"My three youngest children have all attended Kiddie Korner Preschool. Kiddie Korner is a fun, stable learning environment. All of my children love it!"
- Candice Hibbs
"Kiddie Korner has been amazing for my son, Blake- age 4. He LOVES coming to school, and has learned so much this year already. Miss Sheila is amazing with the kids! The classroom is very inviting, and creates a positive and fun learning environment that the kids really respond to. The kids have so much fun singing, dancing and playing that they don't even realize they are learning! The balance between learning and fun is perfect for my son."
- Jessica Robinson
My son, Johnny, has been attending Kiddie Korner preschool for two years. He loves school, he loves his teachers and he loves his classmates! I sent Johnny to preschool for the social aspect. His siblings are 13+ years older than him. I wanted Johnny to learn how to share and how to be a good friend. He has learned all that and so much more! We love Kiddie Korner Preschool.
- Rachelle Wiley
We love Kiddie Korner preschool. We really like that the class size is smaller. My daughter gets upset when school is on break, that's how much she loves her teacher and friends.
- Tonya Carreon